There is no Northside Urban Coalition Meeting for December 2020. Enjoy the holidays and see you in 2021!
On Friday, July 17th the Hawthorne Neighborhood Council and Al McFarlane of Insight News hosted the Northside Urban Coalition Meeting.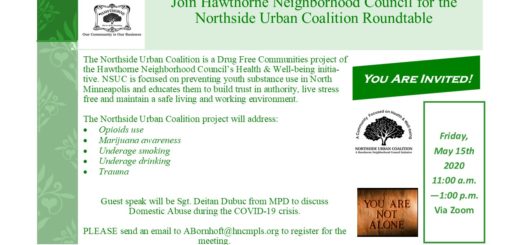 The May NSUC will take place on May 15th at 11:00am via Zoom Conference Call. Information to join the call via computer or phone is available below. Join Zoom Meeting via Computer or App:https://zoom.us/j/97355118990Meeting...